Climbing the Career Ladder: Your Guide to Learn Behavioral Interviews and More!
Dive into our wide-ranging collection of articles and resources, specifically designed to equip job seekers with invaluable skills for behavioral interviews and beyond. Each piece delves into crucial aspects of job interviews, providing you with insights to stand out and secure your desired role. From understanding behavioral interview techniques to learning how to navigate unexpected questions, this is your comprehensive resource hub for learning and gaining expertise in all aspects of job interviews. All our content is curated with the latest trends, expert advice, and includes our cutting-edge AI coach and question bank.
Buy The Book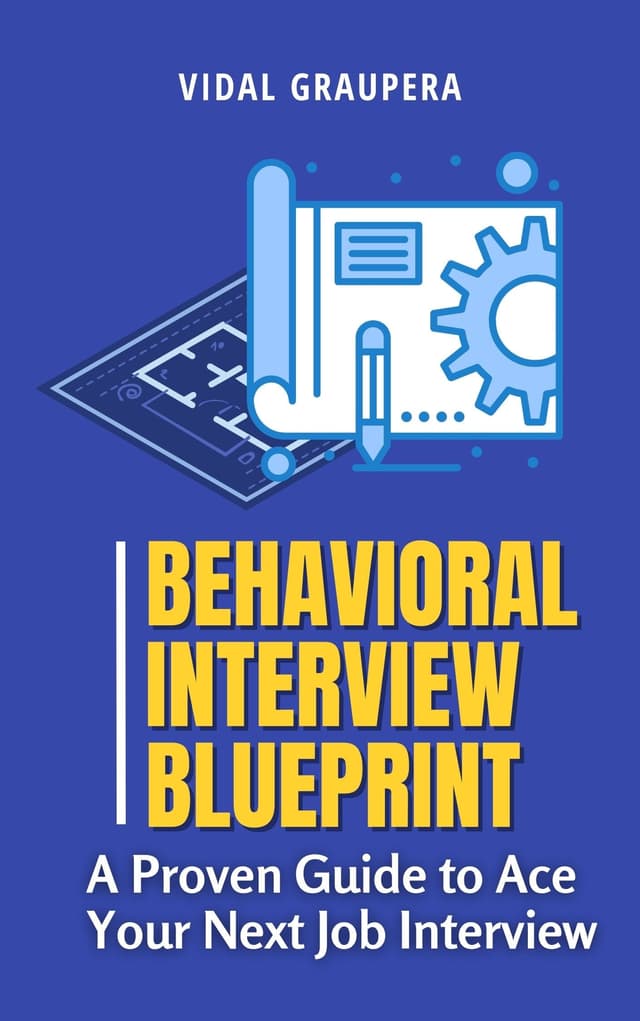 Learn the art of behavioral interviews with The Behavioral Interview Blueprint: A Proven Guide to Ace Your Next Job Interview. This comprehensive guide dives deep into the nuances of behavioral interviews, equipping you with the knowledge and confidence to showcase your skills, experiences, and unique attributes effectively.
Question Bank
Explore our Question Bank for detailed Q&A specific to various job roles. This resource can help you better prepare for your next interview.
Explore Question Bank
Join our Discord
Connect with others preparing for their interviews in our Discord community. It's a perfect place to share experiences, exchange tips, seek advice, or just to find some motivation from others who are on the same journey.
Join now!